I am so excited to share our IKEA BILLY bookcase hack.  I fell in love with the bookcases The Makerista shared. They were gorgeous!  I showed it to my husband and he agreed that they would look great in my soon to be office (although, I am pretty sure he wasn't even aware at the time that I was transforming the formal living room into my office.) It still cracks me up that we even have a formal living room, we have three boys and a dog, there is nothing formal about this family!  Anyway, back to the bookcases,  my guy pretty much followed the directions The Makerista shared in her post, making a few minor adjustments to fit our space.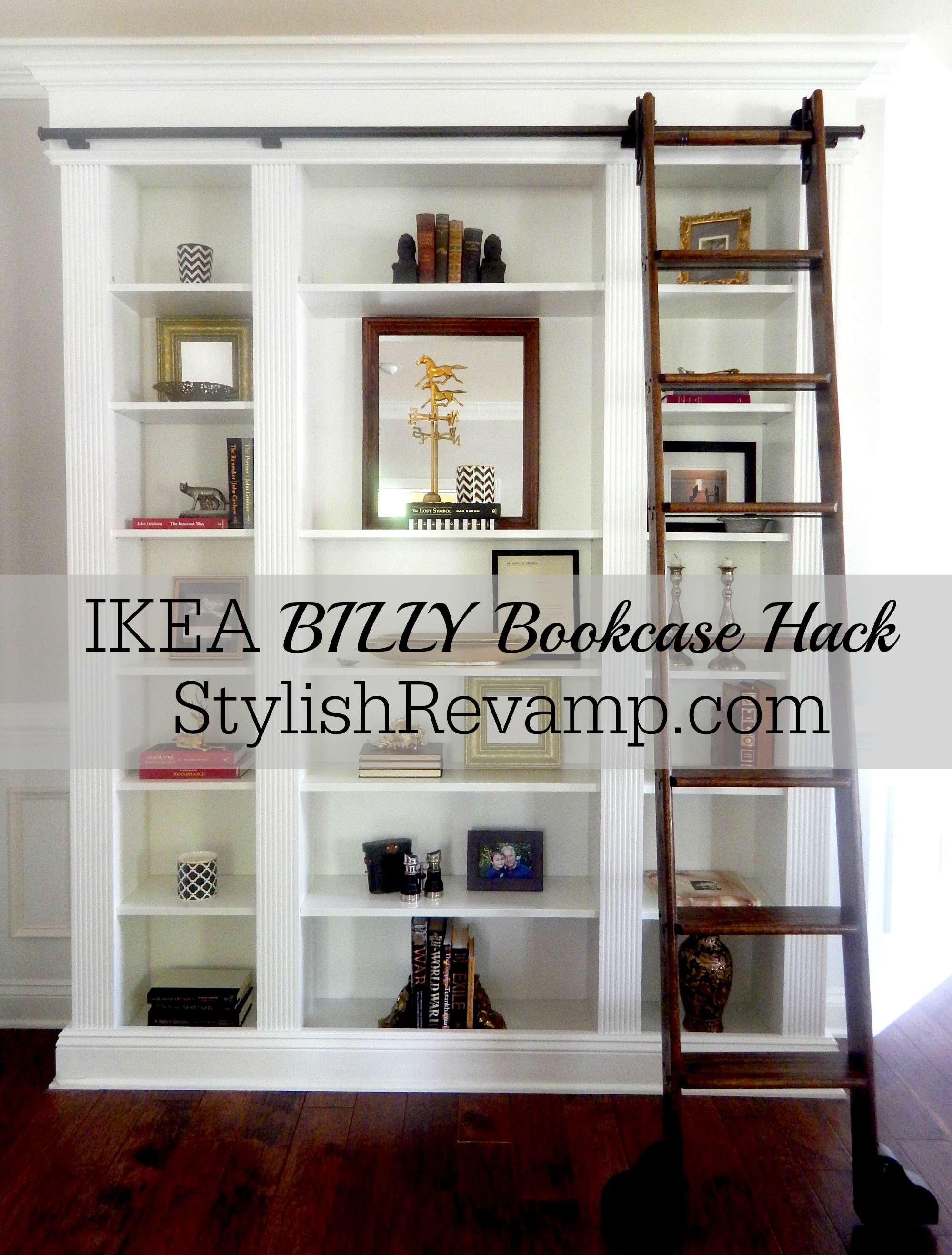 I absolutely LOVE these bookcases.  I am still adjusting the styling on the shelves, adding and taking away things everyday which is fun for me.  You will see I am back and forth with the mirror on the center shelf.  I am already thinking about how I will style it during the Christmas Season. Yes, I am that girl!
Check out the rolling library ladder.  I have always wanted one of these but didn't realize how expensive they were.  I found this one on ebay and we got a great deal.   The stain on the ladder is perfect with our new flooring and like I said it was the best price I have seen on any rolling ladder.  Gman is enjoying it too!
There is really not one thing I would change about this bookcase.  Usually when we are done with a project, my husband will say, "I should have done this or I wish I would have done that" for me this is perfection.  He did such a great job.  He has really been a great sport about doing all these projects for me. As you know, it starts with one project that leads into the next and so on.
This is what we started with…I can't believe it went from this…
to this…
To see our inspiration for this project, please check out The Makerista.  She has some fabulous ideas.
Until next time,
We Party Here: